Our Wide Range of Products
We are a leading Manufacturing Company in the field of Fire & Safety in India, specializing in the Design, Supply, and Erection of Fire Protection Systems. A team of well-qualified engineers and technicians with proven ability and experience in the line.
As one of the primary pieces of fire safety equipment, it is vital that fire extinguishers are installed and properly maintained at all commercial premises. Priranj Energy's team of experts are on hand to provide advice and assistance as to the correct fire extinguisher for your needs, ensuring that you remain safe and compliant with all relevant legislation.
We help you with all fire extinguisher requirements in order to help you meet your legal obligations.
Types of Fire Extinguishers
Used in the event of all Class A fires, where the burning fuel consists of flammable solids such as wood, paper, fabric, textiles etc., water fire extinguishers absorb heat to cool the burning materials and stop the blaze. Along with foam extinguishers, they are most suitable for environments where there is a prevalent risk of these types of fires.
Water Fire Extinguishers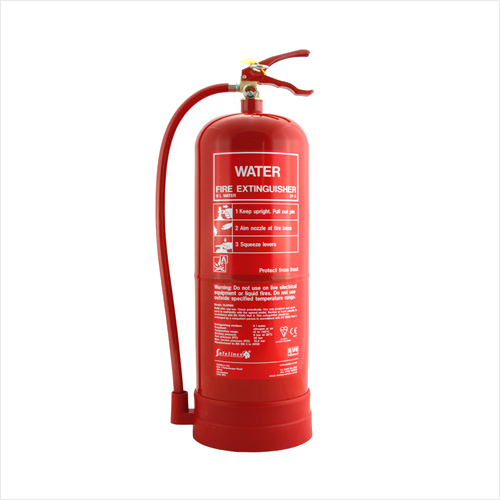 Carbon dioxide extinguishers are a crucial and effective form of defence against fires involving electrical equipment and flammable liquids like paint and petrol. Specifically used for all Class B and electrical fires, CO2 extinguishers replace all oxygen within a blaze with carbon dioxide, thereby suffocating the fire.
CO2 Fire Extinguishers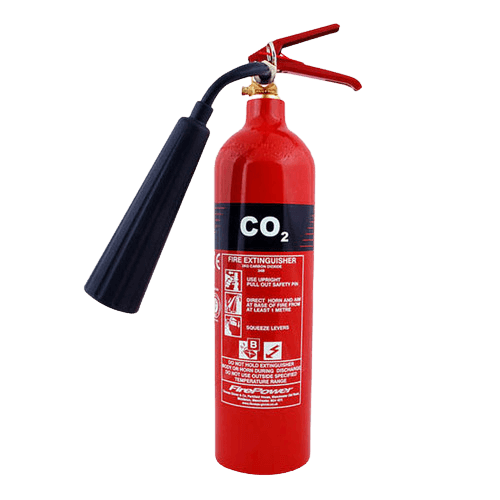 Foam fire extinguishers operate by removing all oxygen from a fire, one of the three elements needed to start a blaze. Signified by a cream band, they are used for all Class A and B fires, where fuel may include wood, soft furnishings, paper and flammable liquids. Identified by a cream-coloured band, foam fire extinguishers are a crucial part of fire safety and protection
Foam Fire Extinguishers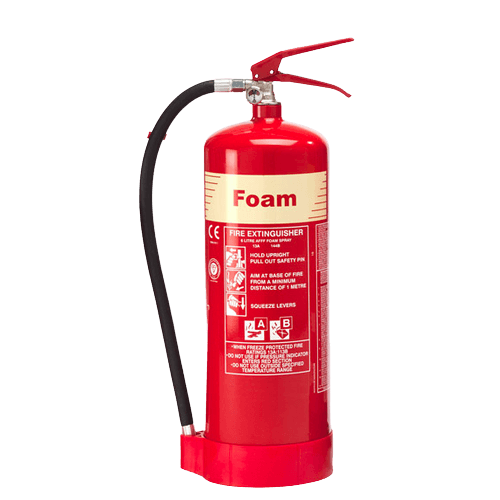 Sometimes referred to as 'dry chemical', powder extinguishers are versatile, and can be used on all Class A, B and C fires (as well as some electrical ones). Mostly used for fires containing chemical or oil as fuels, powder extinguishers are ideally suited to warehouse, factory and other industrial areas. owder fire extinguishers are a great option as they can handle fires that have been caused by wood, paper, flammable liquids, gases, metals and electrical appliances.
Powder Fire Extinguishers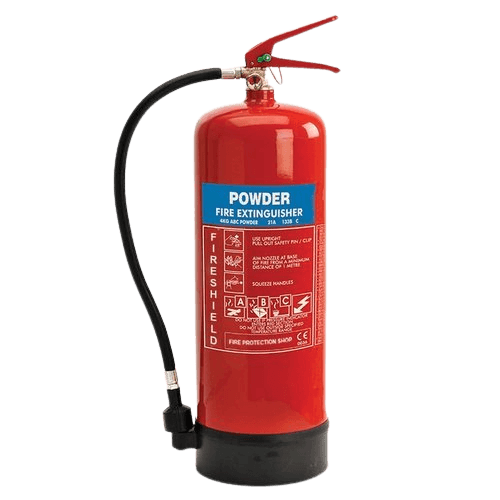 Fire Detection & Alarm Systems
In commercial buildings fire alarms are not just necessary for the obvious practical benefits, they are also a necessity by law and in order to fulfill all your legal and contractual obligations, you must ensure you have effective, high-quality fire alarm systems.
Whether a commercial office space or a residential environment, effective fire detection and alarm system are vital for the ongoing safety of everyone within the premises – not to mention a legal requirement.
We provide a comprehensive range of fire detection and alarm systems including conventional fire alarm systems, analog addressable fire alarm systems, aspirating fire alarm systems, wireless fire alarm systems, and gas suppression systems.
A fire sprinkler system is an active fire protection measure, consisting of a water supply system, providing adequate pressure and flow rate to a water distribution piping system, onto which fire sprinklers are connected.
In the effort to suppress a fire, mechanical sprinkler systems are often used for their ability to provide water coverage over larger areas. We offer installation and maintenance of sprinkler systems to help you contain a fire until the fire brigade can arrive. 
There are four main types of fire sprinkler systems. Depending on the type of facility and the hazards present helps determine which type of fire sprinkler will provide the best protection. Even though these systems differ in the way they activate and whether their pipes contain water, pressurized air or neither each prevents fires from spreading. 
Providing protection for your evacuation routes in an emergency, fire doors can help to hold backfire and slow down its spread. We provide this vital installation for your building to help you meet your legal obligations and protect lives.
We offer a comprehensive service where we supply, install, maintain and inspect internal fire doors for your premises. Our internal, fire-rated doors are available as single or double door sizes to meet your requirements.
We can assess your current fire doors and recommend maintenance actions or fit brand new timber fire doors to help you meet building requirements. All our fire door installation and maintenance work are third-party certified, regardless of the size of your building or the number of doors you need.
As an essential part of fire safety in larger buildings, dry and wet risers are fixed systems used by firefighters to transport water throughout the premises in the event of a fire.
Wet riser systems: Keeping a constant flow of water throughout the building at all times, wet risers ensure that the emergency services have water when they need it most. This type of system is usually for buildings that stand over 50m in height
Dry riser systems: For buildings that stand at, or over, 18m in height, a dry riser system is usually in place. This system of pipes can then be accessed by the fire brigade to pump water up to higher levels within the building to help extinguish a fire.
In order to supply water to the higher levels of buildings in an emergency, wet risers or dry risers are often used. We offer repairs, maintenance, and testing for these systems which are vital for the fire brigade to use when tackling a fire.